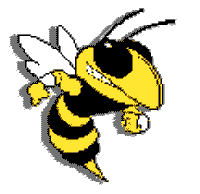 --------------------------------
[ May take a minute for our special song to load ]
"All you Cats and Chicks gonna
get your kicks at the Hop!"



Remember the days of our youth? It's REUNION time! And it's been 50 years.




We're cooking up some fun stuff! Remember our bonfires and after game hops? Well, let's do it again!




For the Friday night venue, let's all get in the spirit and go back to those good ole years at TJ.




Let's all wear

rolled up jeans (or

Capri

pants), our long white shirts, double roll bobby socks, and white tennis shoes or loafers. Oh yes,we were sooooo cool.




Tell your mate or date what we're up to so they can join in on the fun! Don't forget to practice your twist and your jitterbug. Make an appointment with the chiropractor for Monday--LOL




Let's make some new, good-old memories!
SEE YOU AT THE REUNION!
Sue Stokes Greenman and the gang.
suzzzziq2000@aol.com