Kent Foster - Classmate
--------------
I finally located the new link to Kent's website. There is a wealth of information on him there, including some biographical info.
It's ----- http://www.fostercharitablefoundation.com/
Our old friend and classmate was a terrific guy.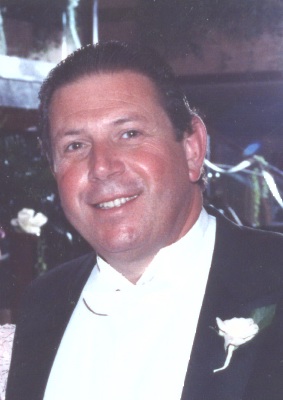 -----------------------------------------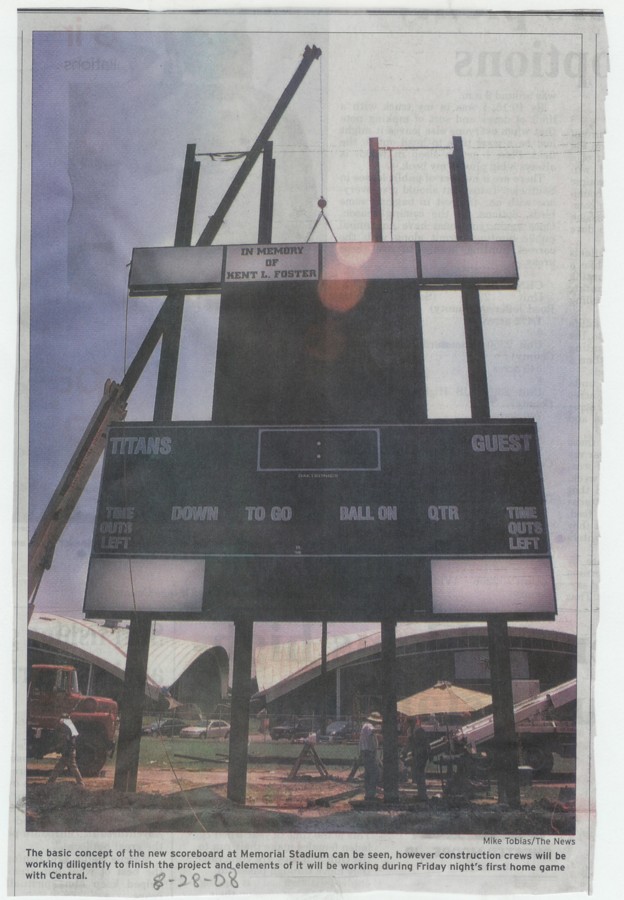 PA News - August 28, 2008
Pictured on the sports page is this picture of the
new Memorial High School scoreboard.
Nothing is mentioned about our friend in the article yet.
-----------------------------------------
--------------------------------------------------------
(Page one of Port Arthur News, 3-28-08)
MHS to get new scoreboard

Mary Meaux
The Port Arthur News

PORT ARTHUR— Kent Foster left a legacy when he passed away in 2006 and now the Port Arthur man's legacy will continue to shine during Friday night football games.
When Foster died he left $50,000 to be used by Port Arthur ISD for a new scoreboard for Memorial Stadium. A 1962 Thomas Jefferson graduate and attorney Foster spent time working under the Reagan and Bush administrations and was named the first Trade Ombudsman in the U.S. Customs Service in 1991.
"But he always had a heart for Port Arthur," a relative said at Thursday's PAISD board meeting.
Foster had the idea for the scoreboard and donation while suffering from cancer. He rejoiced when he saw the New Orleans Saints' new scoreboard and soon he and nephew Andrew Foster began researching different attributes for a scoreboard.
PAISD approved spending no more than $300,000 for a scoreboard with the donation from Foster.
School Board President Willie Mae Elmore said the new scoreboard will feature instant replay and allow for the district to scroll messages to parents as well. The monies will come from the general fund.
Trustees also approved the purchase of 20 acres of land — at $3.4 million, for the Career and Technology Education Wing at the new high school. The funds are part of the recently passed $189 million bond.